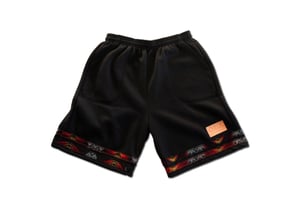 $

60.00
The Portland Collection is a truly special collection of garments.
These sweatshorts are embellished with Pendleton wool stripe details, a fully wool back pocket, and high grade leather patches produced by Tanner Goods.
All sewn together right here in Portland, each piece is one of a kind based on the fabric.